Map of Sol System in Log Scale
This map, by dawierha (originally posted on reddit) depicts the solar system. Many major bodies are represented, and although their sizes are correct on a logarithmic scale, their orbits are not.
Since travel and its limitations has become a big part of our game, this page provides some helpful guidelines about distances and how long it takes to cross them.
Pandora
Main Page: Pandora
Saturn's moon Pandora was once a small outpost colony. The discovery of a mysterious gate on the surface brought a surge of resources and brilliant minds, turning Pandora into a thriving research colony. It is home to the original Pandora Gate and most of the gatecrashing corporations have a presence within its habitats.
Main Page: Europa
Jupiter's moon Europa is a self-managed collection of colonies ensconced within and underneath its thick ice sheets. Always a center of higher education, it's become one of the only places that oceanography can still be studied.
Main Belt
Main Page: Main Belt
The asteroid belt between Mars and Jupiter is the physical dividing line between the inner and outer system. Its asteroids are home to many habitats, research labs, industrial facilities, and less savory installations.
Though Earth itself is a TITAN-infested hellscape, a great many habitats still float in more distant orbits that keep them out of the planet's quarantine radius.
Earth's moon is a deeply nostalgic place. The blue orb of Earth can be seen constantly by bright-side habs, and dark-side habs are as cold as any tin can floating in space. The people who live there maintain a love for Earth-that-was and often refuse to move on.
Main Page: Venus
A world of acidic clouds and oppressive atmospheric pressure, Venus nonetheless represents one of transhumanity's best hopes of rebuilding in the solar system. Venus is now considered one of the premier tourist destinations of the inner system as fractious politics mingle with various terraforming efforts and socio-economic experiments.
Main Page: Mars
The big red dustball. Home to most of transhumanity and shining, ruby jewel of the Planetary Consortium.
These planets, moons, and other locales are well outside the solar system and can only be reached by using the Pandora Gates.
Main Page: Cancri 4
Cancri 4 is a desert world with frigid polar caps and searing dark sand everywhere else. Its thin atmosphere is a challenge for baseline human bodies, but who has those these days?
Orgs and Corps
Main page: Hypercorps
These organizations and corporations have a system-wide presence and can be found on almost any habitat. Only the PC-relevant hypercorps are listed here. For the rest, see the Hypercorps page.
It's a Clean Sweep!
Manufacturer of autocars, bikes, personal flyers, and other small passenger vehicles. They have a reputation for luxury and quirky fun, boosted by their professional waifu squad. Their main office is on Mars and their main orbital production facility floads in orbit above the red planet's north pole.
Clean Sweep employs professional drivers who participate in ground races on the martian surface, and the corp sponsors low-grav races elsewhere in the system. They've been working with other corps to establish an extrasolar racing circuit through the gates, but that hasn't gotten going yet.
Their promotion team includes a cadre of professional idols, including Nenette Noir.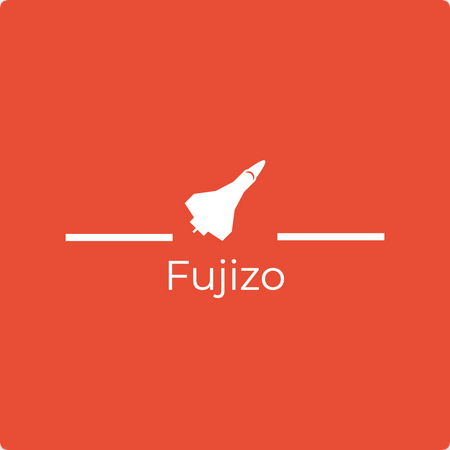 A smaller hypercorp specializing in spacecraft propulsion, design, and general robotics. Headquartered in Mars orbit as of 7AF, but the major research and production facilities are in Lunar orbit. Fujizo traces at least part of its corporate lineage to the early Japanese and Korean space programs.
They chose to employ YUKI as the PR lead and mascot for their Revival Initiative, an ambitious corp program aiming to retake various relics of pre-fall space expansion.
Aspects
Convenient Legal Fiction
When Fujizo needs a shell corp, it makes a shell corp. Reliable Research is one such entity.
Reliable Research was created to supervise Yuki's independent investigation into possible misbehavior by Stellar Intelligence and other parties stemming from the widespread, disruptive infowar attacks on PC corporations. It provides legal cover for their activities and a fairly generous operating budget. Fittingly, it has three members: Director Della Griffon, the CEO; YUKI, the manager and main employee; and Wilma Hart, a seasoned security specialist recruited from Dynamis Mesh Security. Despite its structure, Dr. Charity Martinas is still heavily involved in day-to-day affairs at RR.
Smaller organizations and corps can be found everywhere in the system. They are listed by the area in which they operate.
Some groups aren't supposed to exist, but that's never stopped theorists and enthusiasts from spending hours on vague clues.
Girizor takes many pains to remain unknown to the general public. Nevertheless, a few diehard conspiracy theorists know its name. The cooperative appears to be a small techno-insurgency group within the PC, focused on fighting against the rampant exploitation of transhuman egos.
Hidden even from these dedicated investigators is the real truth behind Girizor: they are a cats paw group for the very corporations whose behavior they deride. The cooperative is directly backed by Cognite and Zbrny Group, and work closely with Stellar Intelligence. Firewall has identified Girizor as a potential threat group within the inner system.
United Division found that the Girizor operative they interrogated was subject to extensive psychosurgery that effectively gave them two simultaneous personas. It is not known if this is standard practice for the Cooperative, or a special measure taken for that operative.
Vehicles, guns, tools, and other things that are new for this setting.
It's a heavy box about 2ft to a side that's dotted with egg-like structures. It houses a bunch of nanite swarms which will break down designated objects and assemble sturdy packing crates full of their base material.
When activated, the packer first builds a pad and solar array using its own internal mass. This takes about an hour, after which it sends a short-range mesh ping asking for instructions. When told what to disassemble, its swarms begin to break down the target object. It can accept very complex commands, allowing biological specimens to be safely packed up, specific life support systems to be ignored, etc.
By default, it will ask what to do with any detected organic matter and anything it recognizes as data storage equipment, since deconstructing such objects will kill them or render them useless.
Most guns are low velocity caseless chemical propellant guns. Ammo is typically smart material or flechette to avoid hab damage. The ammo is light, compact, and thermally stable. Both types prevent over penetration and limit collateral damage, while smart ammo also allows non lethal attacks. Smart ammo is by far the most common, as it can be programmed to become beanbag consistency at a specific range. Restricted in the inner systems, but a common sight past the belt. Practically required in certain anarch and scum habs.
Almost all guns are wirelessly linked with minimal physical backup controls. Hardened weapons have more robust physical controls and some are equipped with jacks to hardwire into the user's PAN to avoid mesh disruption.
Mod kits are easily available to sculpt a given gun for your own appendages, regardless of programming experience. All training is done in simulspace, where safety and ammunition availability are not a concern.
Wing suits, mechanized wings, thruster rigs, and jet packs are all variations on the same theme. Flier rigs are usually tailored harnesses for a specific environment, ranging from the high-G environments of Earth or Venus to the micrograv environments of asteroids and belter colonoies.
Flier rigs are common but moderately expensive as they are typically purpose-built. What might work as a flier in one atmosphere may not function appropriately in the vaccuum of space, and visa versa. Those mechanical and synthetic options sometimes include basic AIs which can be hacked, while gliding membranes and wing suits sacrifice mobility and thrust for no chance at being hacked. More expensive models may come with increased information security, programmed moment to moment damage assessment, or interfaces that meld almost seamlessly with smartclothing.
Personal railguns do exist, but they are bulky and extremely power hungry. Only rifle size and larger. Much more common on warships. Besides power consumption, heat dissipation is the other major limiter. Ammo also has to be ferrous, solid, and dumb. Sabot-type shells can be used for alternate payloads, but this usually just means non-ferrous slugs, since the extreme speed of the projectile limits its smarts. Heavily restricted or illegal except in the most permissive habs.
All railguns confer a gear stunt.
In addition to all of the social groups common to transhumanity, uplifts have a few groups unique to them. This is not an exhaustive list and plenty of uplifts do not align themselves with any of these opinionated groups.
Some uplifts resent transhumanity for modeling them in the image of homo sapiens. They are even more ravenous for artifacts of pre-fall earth than most transhumans, as they believe these artifacts could reveal what they lost of their original nature. Naturists often communicate using species-specific languages, purposely excluding outsiders.
These uplifts do their best to fit into transhuman culture. While they're just as likely to use a neoavian or octomorph, they take pains to communicate and act in ways that are palatable to the average transhuman.
There are very few uplift supremacists. It's hard to claim superiority to the species which literally created your intelligence. Still, some uplifts claim to be better than "generic" transhumans, positing that they have a clean slate unburdened by millenia of human strife. Members of this group find themselves unsurprisingly ostracized in most habitats and congregate by themselves. There is one notable exoplanet settlement controlled by uplift supremacists, but they don't own any other notable habitats.
Closed-system nanomachine fabrication techniques have been a mainstay of transhumanity since before the fall. The technology is well-understood, reliable, and convenient. Various size enclosures are available, from tiny desktop models to warehouse-sized printing floors. Even small machines can produce large goods by making them in parts which the user then assembles manually with the Hardware skill.
Cornucopia machines are able to create almost anything given the correct raw materials and enough time. Technically, cornucopia machines, fabrication machines, and nutrient makers all do something different. Cornucopia machines are made for general-purpose manufacturing and need to be able to handle lots and lots of different designs and materials. As a result, they are typically the slowest nanofab option.
Fabrication machines are specialized for constructing a particular kind of product. They accept a constrained set of blueprints and so can make certain assumptions about raw materials and processes. This lets them be a bit faster than cornucopia machines.
Nutrient makers are more specialized still and can only produce foodstuffs. This lets them create food and drink products much faster than either a cornucopia machine or a fabrication machine.
Almost all nanofab machines are capable of breaking down small objects into raw materials suitable for use in the machine. Specialized recyclers are common in most habs and do this work very quickly.
Outside of the manufacturing industry, most people are indiscriminate with their language. The term "fabber" is a common catch-all that can refer to any kind of nanofab machine. "Maker" is typically reserved for nutrient makers.
Open-system nanomachine fabrication is a very exciting new development in manufacturing. Instead of a clean enclosure, extremely advanced nanomachine constructors are able to operate in the open air. This means they can effectively build objects of any size and in any location, though the speed suffers immensely based on the ratio of nanites to build area.
Free-flying nanoswarms and their replenishment hives are much more expensive than conventional fabbers, but that is sure to change over time as they become more ubiquitous. Some habitats outlaw the swarms, however, since their designs are based on reverse engineered TITAN technology.
Nanofabrication is the perfect solution for consumer goods: low waste, no unused inventory, on-demand production, etc. The major downside is speed. Even a hyper-specialized fabber will take tens of minutes to create a simple part which could be stamped from a sheet of metal in seconds. This means that traditional manufacturing techniques are still widely used in high-throughput factories throughout transhuman space.
WWIII happened around 100BF. Nuclear exchange btw USA, Russia, China, and some smaller powers. Humanity was not killed off immediately, but faced a short horrific future from the radiation, debris, clouds, etc. That's when the very first free-roaming micromachines came into their own. In what was called the Sukohawa Miracle, the Japanese company Sukohawa Heavy Industries released a massive swarm of extremely basic micromachines over the sea near the Ibaraki prefecture. These machines effectively "ate" the ambient radiation for power, consuming dangerous particles for power and naturally powering themselves toward radioactive materials. After this successful deployment, the SHI swarms were used all over the world to isolate contaminated materials and provide a barrier which could then be sealed with conventional materials.
The devastating effects of WWIII spurred the remaining great powers to pursue conflict-avoidance AIs, an effort which eventually led to the creation of the TITANs.
In 10AF, nuclear weapons are almost unheard of. There are simply no more targets which require the kind of utter destruction that a nuke can bring. Instead, combat doctrine has changed to strongly favor precise elimination of dangerous morphs, and that only when social pressure does not work. In a world where backups are common, killing someone's body isn't all that useful.
Warships do still carry a limited number of nuclear or antimatter warheads. These weapons are ostensibly for fending off a hypothetical TITAN resurgence, but are probably just as much for deterring aggression from other hypercorps.
After 90BF, transhumanity used refined micromachines to simplify the process of augmenting the body and mind. Nanomachine technology emerged soon thereafter and quickly supplanted micromachines for precise surgery and manufacturing. These early nanomachines were limited to specially-designed enclosures. Modern fabbers, makers, and cornucopia machines use derivatives of that same enclosed-space tech. Free-roaming nanomachines were only developed after the fall, when a few intrepid corps reverse engineered the TITANs' own nanotechnology.
Biomorphs usually take many years to grow. Pods take up to a year, and synths can take merely days. Experimentation is most popular with synths and pods, thanks to the lag time on making a new biomorph. The profession of designing and creating morph is "skinsmithing", with firms and individuals both sometimes referred to as skinsmiths.
Biomorphs are typically grown without an ego. Some designer companies grow an ego in the morph, under the belief that doing so produces a better-integrated morph. There's no data on that, but the practice persists. This ego is typically either the child of the company's clients, destined to live in this morph for at least a long time, or is resleeved to work for the company in a different morph. Some unfortunate nascent egos are simply killed off when the morph is done growing, but all companies deny this practice.
HQ in Venus L4 orbit
Mid-range manufacturer of synthmorphs and pods. Makes decent, typical morphs found all over the system. Coreporeal also makes a few specialized synthmorphs, like their sleek biocore model.
Notable Morph: Supabrain Biocore
HQ on Luna
Skinsmith hypercorp that specializes in Exalt morphs and their variants. Middle-of-the-road cost and refinement.
Notable Morph: Lunar Flier Slipstream
HQ in Mars orbit
Low-end manufacturer of synthmorphs. Most known for their Cases and utilitarian Synths. Infamous within the inner system for cheap and cheerful morphs.
Flagship Morph: Case Plus
HQ in Earth-Moon L3 orbit
Manufacturer of designer morphs. Has a reputation for excellent and very expensive biomorphs. While clients can technically retain their services for any morph they please, almost no one goes to Luxilia for a pod or synthmorph.
Flagship Morph: Luxilia Sylph Elite
HQ on Ceres
High-end and eclectic manufacturer of synthmorphs. Their designs are always unique and eye-catching, with a price to match.
Flagship Morph: Harubi Synthtaur
Rep Networks and Skills
Since most characters are not dedicated to Firewall, the EyeRep skill may be replaced by a different reputation skill. CivRep still represents your overall reputation throughout the major rep economies.
Taking a rep skill indicates that your character is particularly invested in a single network, either personally or professionally. Rep skills exist mostly to facilitate RP and do not replace CivRep: whenever a specific rep is called for, players can almost always roll their CivRep instead. Characters who have the appropriate rep skill might have a lower threshold for success, or might get slightly different results than someone who is not as tightly entwined in that network.
The big rep networks are listed here, but smaller networks also exist to serve specific subcultural groupings.
Rep Networks

| Network | Abbr. | Skill | Used By |
| --- | --- | --- | --- |
| The Circle-A List | @-rep | AtRep | anarchists, Barsoomians, Extropians, Titanians, and scum |
| CivicNet | c-rep | CorpRep | hypercorps, Jovians, Lunars, Martians, Venusians |
| EcoWave | e-rep | EcoRep | nano-ecologists, preservationists, and reclaimers |
| Fame | f-rep | FRep | socialites (also artists, glitterati, and media) |
| Guanxi | g-rep | GRep | criminals |
| Research Network Associates | r-rep | SciRep | argonauts (also technologists, researchers, and scientists) |
| The Eye | i-rep | EyeRep | Firewall |