Savitr Station is located at the Earth-Sun L4 point among the cloud of asteroids that make up Earth's leading trojans.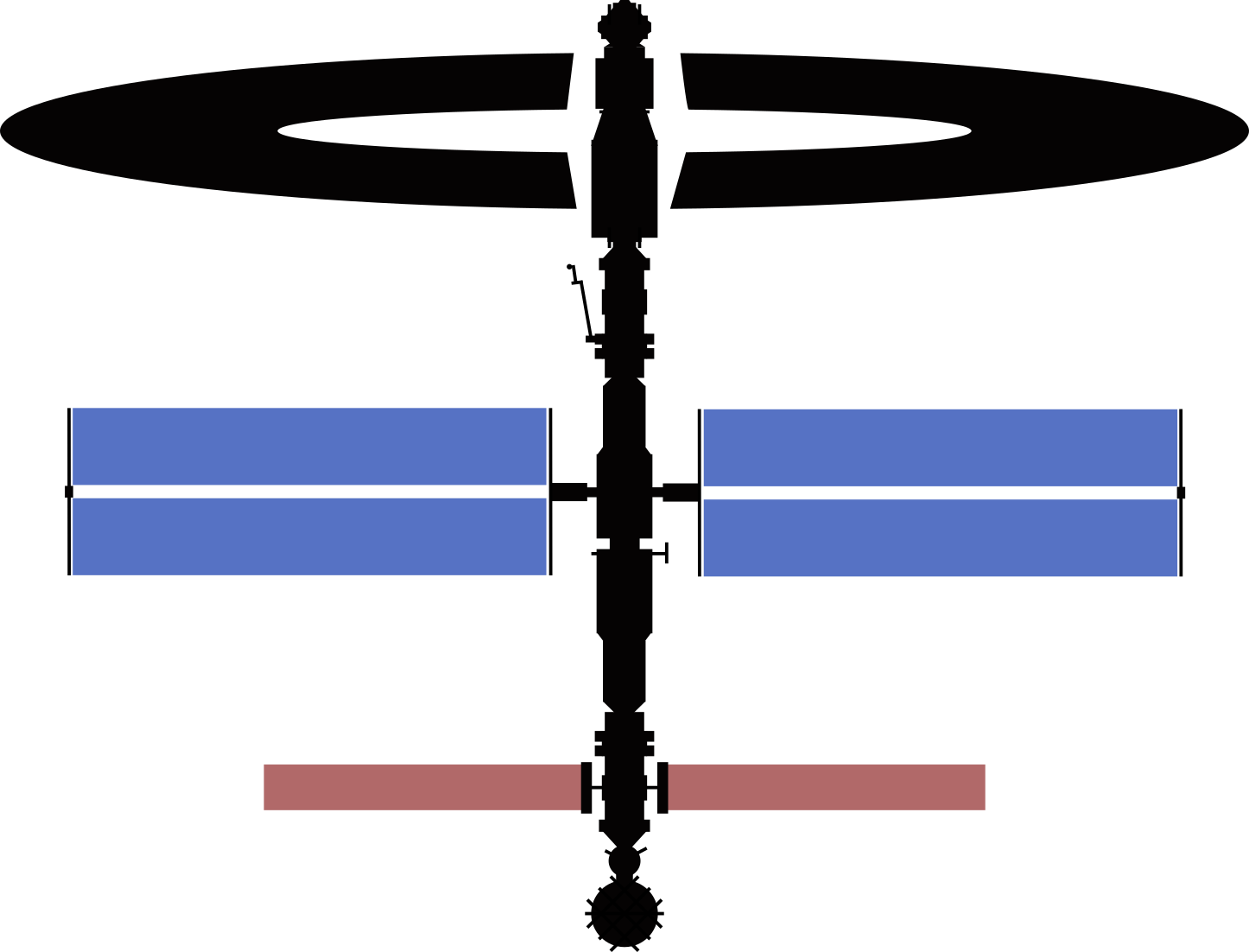 Savitr Station is a very old design with no means to generate gravity. It features a central pillar with multiple arms supporting solar panels and radiators. The bottom tip of the pillar houses the station's fission reactor. At the top of the pillar, Savitr has a large non-spinning habitation ring with multiple docking points. Originally used for small drones, they were refitted by Fujizo to fit modern docking hardware.
Designed long before nanofabrication, Savitr Station was not built with most modern conveniences. Fujizo's refit added makers and their required nutrient storage devices, but the corp did not see the need to include a full-scale cornucopia machine. Instead, a desktop locked fabber was brought by the habtech team and any bulky parts were shipped in from Luna.
Thanks to the station's previous use as a far-orbit science platform, it has a beefy power supply and plenty of analysis equipment on board. It also features basic algae growers for food and oxygen.
Three small spacecraft are still latched onto the inside of Savitr's ring. They were originally used to gather samples from the local asteroid field, but are now in various states of disrepair.