Welcome to the home of the Talarius Gaming Group! We're a group of students, alumni, and friends who play tabletop games together. Many of us are from the University of Rochester and are past or current members of URSGA. This collaborative site hosts information and resources for the games we run and play in.
These are all of our active games. We usually have a few running at once these days, and not all of us participate in every game. If you're bored and want to help one of our GMs, take a peek at the NPC Ideas page and drop in a quick character idea!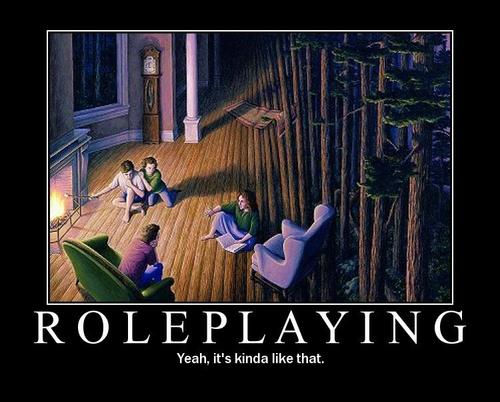 System: D&D 3.5
GM: Paige Andrews
Synopsis: A horde of monsters is sweeping up from the coast, killing everyone they find. A few who were cut down by those monstrous claws were offered a guiding hand back to life, and now seek to find the source of the things which killed their families.
System: FATE + Eclipse Phase
GM: Rotating (Richard right now)
Synopsis: An automated scanner found signs of life on a habitat long thought abandoned. Agent Alpha and his sentinels are tasked with investigating the hab before it orbits back out of reach.
None right now
System: New World of Darkness
GM: Paige Andrews
Synopsis: The Plains Indians tell stories about a black-clad man in the prairie who grants wishes, in a certain way. More like selling your soul than getting a faerie godmother, if you know what I mean. It's just a silly superstition to most people, but sometimes a superstition can be mighty enticing. Turns out he's real, and maybe selling your soul looks ok in a certain kind of light.
System: Changeling: The Lost
GM: John Manly
Synopsis: The Lost Frontier, set in Nebraska, 1875: where the law is thin and no one will notice refugees from another world.
System: New World of Darkness
GM: Carol Borroff
Synopsis: Refugees from Hurricane Katrina settle just south of Detroit, and start an empire.
System: D&D 3.5
GM: Celia Reaves
Synopsis: A seasoned group of adventurers sets out on a new gig for that sweet, sweet gold.
See our games page for info about our older games!
Game Systems that we use.
NWoD - New World of Darkness (1st Ed.) by White Wolf, a modern-day, low fantasy, horror setting using a d10 system. These campaigns draw from sources spanning all of the NWoD game lines, including Vampire: The Requiem, Werewolf: The Forsaken, Mage: The Awakening, Promethean: The Created, Changeling: The Lost, Hunter: The Vigil, and Geist: The Sin-Eaters.

NWoD/Changeling - These games focus on Changeling: The Lost, and probably don't include material from other NWoD game lines.

Eclipse Phase - Future, trans-human settings spanning the solar system, using a d% system. System available under a Creative Commons license.
Nexus d% - Custom system created by Henry Kwan.
Pathfinder - Fantasy RPG system based on D&D 3.5, published by Paizo.
Shadowrun 4 - Future fantasy and tech setting, using a d6 system.
FATE - General-purpose storytelling system geared for collaborative storytelling.

FATE/DFRPG - Dresden Files RPG. Extends FATE 3e to support the oddities of the Dresden Files universe.
FATE/Diaspora - Space exploration using FATE 3e.
FATE/Eclipse Phase - Transhuman space horror using FATE 4e (Fate Core).

D&D 3.5 - Dungeons and Dragons 3.5, by Wizards of the Coast.
Vampire: The Masquerade - One game line from (Classic) World of Darkness, by White Wolf. Modern-day, low fantasy, horror setting revolving around vampires and their politics, using a d10 system.